The Search for
Vice President of Surgical Services
at Salem Health in Oregon
Greetings!
Our Executive Search team has been retained to locate an outstanding Vice President for Salem Health's Perioperative Division in Salem, Oregon. This high level individual will have complete fiscal, clinical, administrative and strategic planning responsibility for a $250 million revenue-producing division, which includes all the periop areas, including CS, Anesthesia and Salem Health's 22 Operating Rooms. The person will provide leadership to a team of 260 FTEs for these areas. The position reports to the Chief Operating Officer, Cheryl Nester Wolfe (RN MSN NEA-BC).
All candidates must be a nurse and have a Bachelors and a Masters Degree (one of these degrees must be in Nursing). They must also have a minimum of 5 years of Director (level) experience in a theatre of over 15 operating rooms, with, at least, a 5-year stay at one hospital in the Director role.
Ideal candidates will be leaders and understand the power of team work. They will have strong communications skills and comprehensive clinical knowledge of perioperative services.
These candidates will have relevant experience in business development and integration of services and have the ability to manage exponential growth. They will work collaboratively with Administration, Surgeons, Nursing Staff and Anesthesia to improve capacity, efficiency and effectiveness.

If you, or someone you know, meets the criteria above and would be interested in hearing more, please contact me ASAP to discuss how we might further proceed.
Thanks for your consideration.
Sincerely,
Adam Silbar
General Manager
Pathfinders Health Search
Perioperative Recruitment Specialists
http://www.pathfindershealth.com/
800-728-9912
* Please note, this is a permant position and there is no need for
Interim Leadership at this time.
Salem Health
Salem Hospital
Salem Health is a comprehensive regional
2-hospital system located in Salem, Oregon.
Salem Hospital has a Level II trauma center and emergency room. They provide the following regional services: cancer, cardiac (number one for heart surgeries in the state of Oregon), cardiac rehabilitation, orthopedics and joint replacement, neurosciences, spine, pain management, women and children, maternity, imaging, weight loss surgery, sleep disorders, diabetes, laboratory and pulmonary rehabilitation.
Salem Health also provides urology, infusion and wound care, inpatient mental health services, and an onsite pharmacy. Salem Health offers several services to the community including community health forums and a Community Health Education Center.
Salem Hospital has joined the 6 percent of U.S. hospitals that can claim Magnet® status, recognition by the American Nurses Credentialing Center (ANCC) that Salem Hospital offers exemplary patient care.
More than 150 Salem Hospital employees held their breath as they stood elbow-to-elbow Sept. 14 at 1:30 p.m., listening in on a phone call from the ANCC's Magnet Recognition Program in Maryland. Then at 1:35, cheers erupted as they heard the news "Salem Hospital has been unanimously granted Magnet designation."
Magnet status is one of the highest levels of recognition a hospital can receive. The coveted honor was achieved with seven years of dedicated focus by clinical and professional staff-nearly 4,000 employees-in partnership with community physicians and volunteers.
Salem, Oregon
Salem is the capital of the U.S. state of Oregon, and the county seat of Marion County. It is located in the center of the Willamette Valley alongside the Willamette River, which runs north through the city. The river forms the boundary between Marion and Polk counties, and the city neighborhood of West Salem is in Polk County. Salem was founded in 1842, became the capital of the Oregon Territory in 1851, and was incorporated in 1857.
Salem had a population of 154,637 at the 2010 census, making it the third largest city in the state after Portland and Eugene. Salem is less than an hour driving distance away from Portland. Salem is the principal city of the Salem Metropolitan Statistical Area, a metropolitan areathat covers Marion and Polk counties and had a combined population of 347,214 at the 2000 census. A 2009 estimate placed the metropolitan population at 396,103, the state's second largest.
The city is home to Willamette University and Corban University, as well as the main city in the Salem-Keizer School District and is home to the main campus of Chemeketa Community College. Other schools include the Chemawa Indian School, and the Oregon School for the Deaf. The state of Oregon is the largest employer in the city, with Salem Hospital as the largest private employer. Transportation includes public transit from Salem-Keizer Transit, Amtrak service, and non-commercial air travel at McNary Field. Major roads include Interstate 5, Oregon Route 99E, and Oregon Route 22 which connects West Salem across the Willamette River via the Marion Street and Center Street bridges.
Helpful Hyperlinks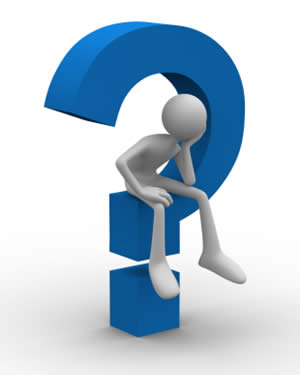 For Further Analysis ...
Additional Search Assignments we're working on at Pathfinders
Saint Louis Area
System Director of Periop
18 ORs
Columbus, GA
Director of Surgery Services
15 ORs
Oklahoma City, OK
Director of Periop
9 ORs
Peoria, IL
Surgery Manager
21 ORs
Pittsburgh Area
Exec. Director of Periop
13 ORs
Central Florida - 10 ORs
Director of Surgery Services
Eastern Iowa
Dir. Surgery Services
5 ORs
Northern California
DSS - 9 ORs
San Diego Area
OR Director - 6 ORs
Sacramento Area
OR Manager - 9 ORs
Virginia Coast
Director of Surgery Services
Pathfinders Health Search
If you or someone you know is interested in hearing more about this position or wants to find out more about how our firm can help talented Periop Executives make a move to other locations, click on the picture above. Please DO NOT contact the hospital directly.
Our conversations will be held in the utmost of confidence.
FACT
Pathfinders has been placing leadership in Perioperative Services
for over 23 years.
No other firm in the nation does it better.